Searching for Wedding Venues Near Me? Introducing Creekside
Welcome to Creekside Events Center
Address: 5515 Palmer Park Blvd, Colorado Springs, CO 80915, United States
Your search for "wedding venues near me" ends here.
Are you in the midst of planning your dream wedding in the enchanting Colorado Springs area? Look no further! Creekside Event Center is here to make your special day extraordinary. Situated amidst the breathtaking natural beauty of Colorado Springs, we offer more than just a wedding venue; we provide an all-encompassing wedding venue experience. Let us guide you through the world of enchanting wedding ceremonies, luxury linens, and a unique wedding getaway that you and your guests will cherish forever.
"First off, let me say…what a PERFECT place to get married. Creekside has so many different ceremony and reception options that would make any bride happy! On top of that the staff is amazing! My wedding planner, Haley, was the best I could have asked for. She was on top of everything and kept the day on track! Also, if you choose to use Creekside vendors, they will be the best you've ever had. Everyone at our wedding said the food was some of the best they have had at a wedding! You cannot go wrong when you book with Creekside. They are absolutely amazing and know what they are doing!"
Your Colorado Retreat
At Creekside Event Center, we understand that your wedding isn't just a one-day event but a magical getaway for you and your guests.
"We had our wedding here in August and it was AMAZING. Having it at Creekside was the biggest & best decision we made. An inclusive venue was a priority for us so that we could spend as little time planning and coordinating as possible. I toured a lot of local inclusive venues and Creekside by and far stood out from the rest. Sarah and her team have created a gorgeous venue and their planning process is as pain-free as I think you can get as a bride"
Wedding Ceremonies
The heart of any wedding is the ceremony itself, and at Creekside Event Center, we take pride in crafting the most magical and picturesque wedding ceremonies. Our venue offers multiple charming settings, from our gazebo to our fireplace, each designed to make your special day truly unique. Whether you prefer an intimate garden wedding, a rustic ceremony with an upscale "backyard" feel, or a grand indoor affair, we have the perfect backdrop for your "I do" moment.
Why Choose Creekside Event Center?
Elegant Farmhouse Atmosphere
Nestled on eight picturesque acres in Colorado Springs, the venue exudes farmhouse-inspired elegance, setting the stage for a romantic and enchanting wedding. The barn-like charm of the venue adds to its unique appeal, creating a cozy and inviting atmosphere for wedding photography.
"The entire day was absolutely stress free, everything went exactly how we planned it, and it was without a doubt the most magical day of our lives. Creekside's all-inclusive packages are THE WAY to plan a wedding, having all the vendors come through Creekside made things so much less stressful and made the planning process so much easier. The entire venue is so beautiful and the multiple options for where to hold things all on one site was just perfect. Would highly, highly recommend Creekside for any event you may have!"
All-Inclusive Wedding Packages
Creekside Event Center offers two fantastic all-inclusive wedding packages designed to fit couples' needs and budgets perfectly. No hidden fees or surprises, just value and convenience. These packages include everything needed to make the wedding a destination event to remember.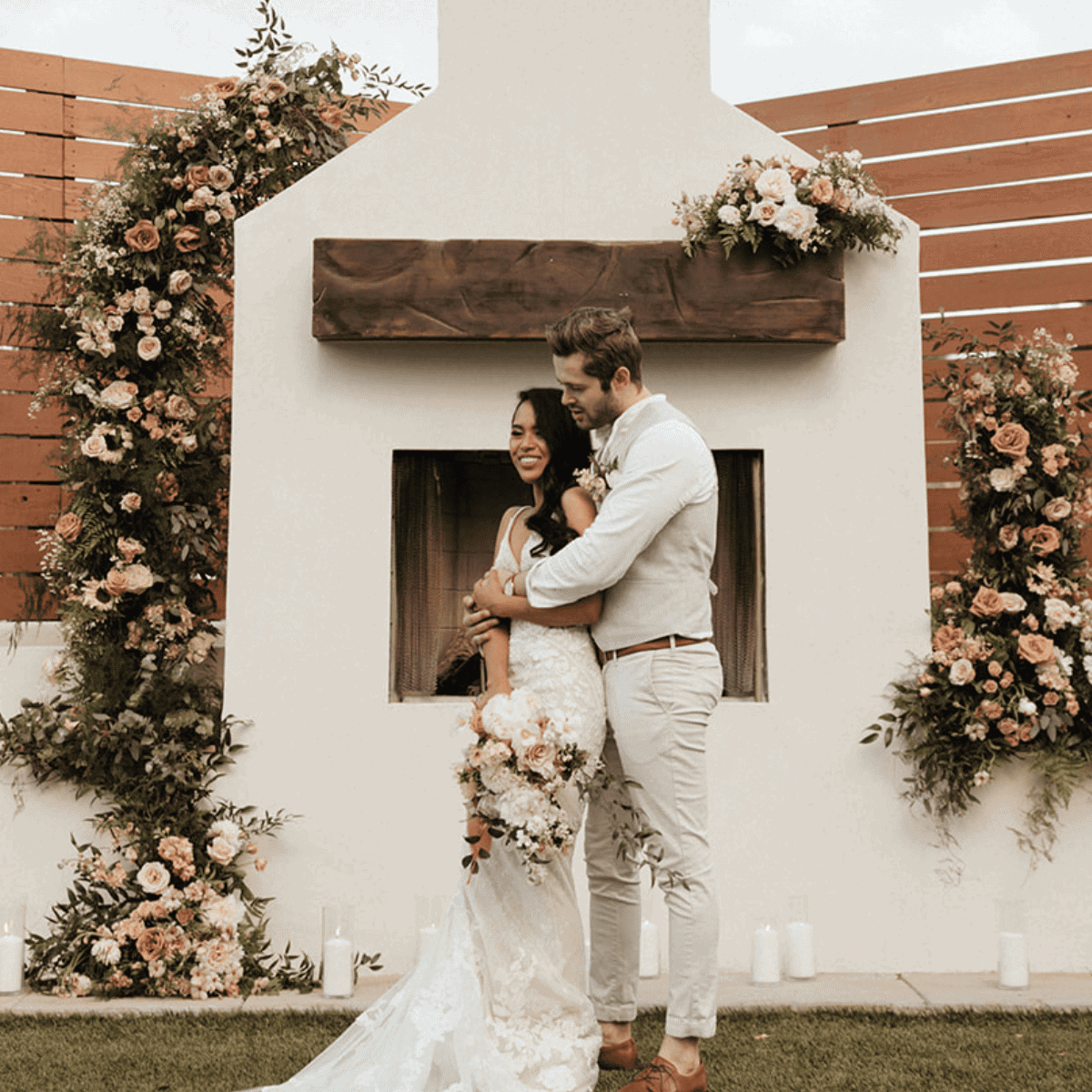 | | |
| --- | --- |
| Amenities | Included Amenities |
| Dinner Buffet | China, Flatware, Cloth Napkins |
| Appetizer | 10 – 11 Hours of Access |
| MC & DJ Services | Wedding Coordination |
| Custom Cake | Table Centerpieces |
| Liquor Bar | Beer & Wine Bar |
| Late Night Bite Bar | Pre-Ceremony Drinks |
| Social Photobooth | $500 Floral Credit or Dress Shopping Experience |
Luxurious Linens
Details matter, and that's why we pay attention to the finer aspects of your wedding. Our napkins and decor add an extra touch of elegance to your decor. We understand that the right linens can transform a beautiful space into a breathtaking one, making your wedding reception even more special.
Stress-Free Wedding Planning Services
The mission at Creekside Event Center is to make your wedding day filled with great joy and beautiful memories. Planning a wedding can be difficult, but booking at Creekside Event Center takes the stress away and makes wedding planning fun again. The team is always ready to assist with any wedding-related needs or questions.
Savanna Isaak: "I cannot write a review long enough to do Creekside Event Center justice. Our wedding was stress-free, absolutely beautiful, and even more than my husband and I could have hoped for. Creekside has thought of everything. From planning to the day of my wedding, the process was pain-free. My wedding day looked as though I had spent months decorating and DIYing when, in actuality, Creekside has thought through every detail, leaving very little for me to do to make my wedding day beautiful. Will recommend Creekside to anyone and everyone. The best venue, hands down."
Flexible Booking
Creekside Event Center requires only a 10% down payment to reserve the date, and their modern online planning process is perfect for busy professionals, military couples (we offer military discounts), and out-of-state brides and grooms. Contact us to check availability.
Places to visit in Colorado for your destination wedding:
Garden of the Gods Park: This iconic park offers stunning red rock formations, dramatic landscapes, and unique photo opportunities. It's a favorite for engagement photos due to its natural beauty and variety of backdrops. Source
Cheyenne Mountain State Park: Located south of downtown Colorado Springs, this park provides a serene and natural setting for engagement photos. Its picturesque trails and mountain views make for a charming backdrop. Source
Rocky Mountain National Park: A bit further from Colorado Springs, but worth the trip, Rocky Mountain National Park offers breathtaking mountain scenery, alpine lakes, and a variety of stunning vistas for your engagement photos. Source
Maroon Bells: Located near Aspen, Maroon Bells is known for its iconic mountain views and reflective lake. It's a popular destination for couples seeking dramatic, mountainous scenery. Source
Boulder Flatirons: If you're willing to travel to Boulder, the Flatirons provide a unique and striking backdrop for engagement photos with their rugged rock formations. Source
Guanella Pass: This pass offers incredible mountain views and alpine landscapes, making it an excellent choice for engagement photos. It's a bit further from Colorado Springs but worth considering. Source
Evergreen Lake: Located in the charming town of Evergreen, this lake offers serene waters and beautiful surroundings for engagement photos. It's a peaceful and romantic setting. Source
What are the average vendors and reception venue costs in Colorado Springs?
The average cost of a total wedding in Colorado Springs can range from $100-$300 per person.
Come tour Creekside Event Center this weekend!
Discover the epitome of a wedding venue experience at Creekside Event Center, where your dreams come to life in the most enchanting way. Unlike traditional Ohio venues, our Colorado gem offers a unique destination for your dream wedding.
"Guests complimented the food for both the cocktail hour and for the reception! (servers were very pleasant as well) A special Thank you to Haley,, our event coordinator! She kept us informed and set everything up just the way we wanted! And the whole time was so incredibly pleasant! I also want to especially Thank Kristen from Flintwood Floral. She did a fabulous job with all the flowers! Also, we are so very Thankful to Kobee for his fine work as the DJ! His transitions with the music was on point! I am sure there are many other folks behind the scenes that helped make this day one to remember! I highly recommend this venue for anyone planning a wedding!!"
With pages and listings of reception venues and venue options, you can choose from various wedding locations to tie the knot, including our beautiful courtyards, vineyards, charming inns for guest accommodations, or a historic mill that adds a touch of character to your special day. Picture your vows and reception under the open skies or in one of our cozy bungalow indoor spaces.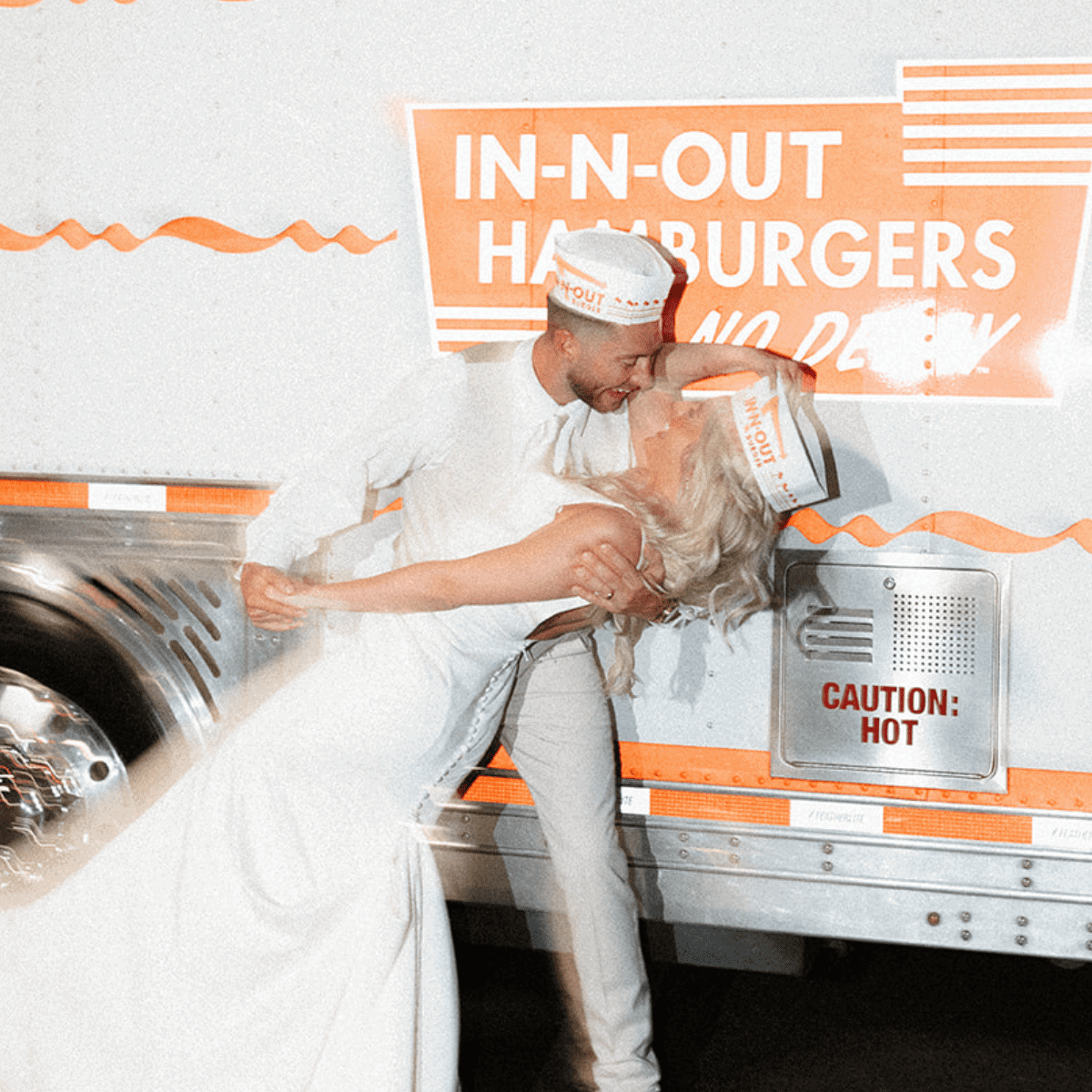 Dining at Creekside is a delight, with culinary experiences and amenities that will leave your guests raving. Our invitations to you are open, and we invite you to explore the endless possibilities that our venue offers. A breathtaking canyon backdrop (and the Garden of the Gods) and lush meadows ensure your wedding is truly picturesque.
Our dedication to the hospitality industry means we provide more than just a venue; we provide a retreat, a getaway, and an experience that will leave you and your guests with lasting memories. From the tasting of delectable cuisines to the tranquility of our retreat, Creekside Event Center is where your wedding celebration becomes a reality.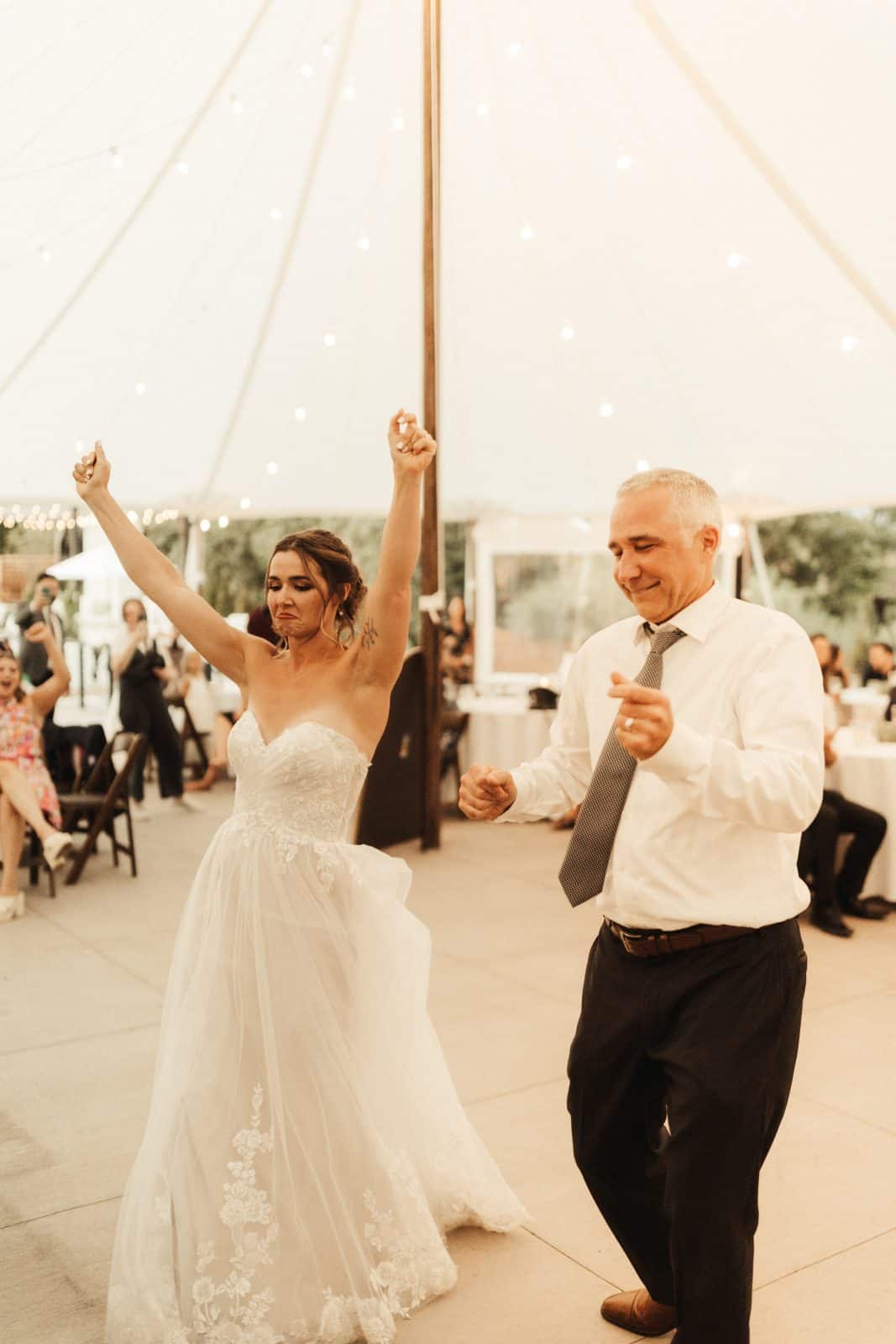 We know you have venue options for your wedding party venue and banquet hall, and we are excited that you are considering us for your special day. For more info or to set up a wedding consultation, please feel free to reach out to us or browse our website.