Wedding Reception Venues Near Me
Your search for "wedding reception venues near me" leads you to Creekside Event Center, a captivating and versatile wedding venue in Colorado Springs. Welcome!
With its farmhouse elegance, open bridal suites, beautiful outdoor settings, modern indoor spaces, inclusions, and luxurious amenities, Creekside offers an unforgettable wedding experience.
Why Choose Creekside Event Center?
We have a 4.6 rating out of 246 reviews on Google and a /5 on Yelp, so it's safe to say that couples love us 🙂
Farmhouse Elegance
At Creekside, we exude farmhouse-inspired elegance, setting the stage for a romantic and enchanting sunset wedding.
Our barn-like charm creates a cozy atmosphere that's perfect for capturing breathtaking sunset wedding photography.
Our chandelier-adorned spaces exude elegance, providing the ideal vibes and backdrop for your magical and memorable sunset wedding day.
Whether you envision exchanging vows under the warm glow of the setting sun or having your first dance as the sky paints a beautiful dusk, our venue offers the perfect setting to create lasting memories against the backdrop of a stunning sunset.
"I really didn't have to worry about anything on the day-of except for getting myself ready. We had the dreamiest wedding, and compared to everything else we looked at it was an amazing value for what we paid out the door. I would 100% choose Creekside as our venue again and again! Thank you Creekside team!!!"
Gorgeous Open Bridal Suites
Creekside is committed to providing a luxurious experience. Our venue boasts open bridal suites, adding a touch of luxury and comfort to your special day.
Beautiful Outdoor Spaces
Immerse yourself in the natural beauty and stunning architecture of our venue. With a beautiful gazebo, bridge, patio, terrace, and stunning gardens and meadows, our outdoor architectural settings offer captivating backdrops for your wedding ceremony, cocktail lounge, and photos.
"This venue really is the perfect spot if you are looking for an outdoor/ indoor wedding spot. Not only do you have a huge auditorium/ stage to use for the reception (with AC), there is multiple locations that were could hold the wedding ceremony itself. The remaining acreage makes a perfect back drop for morning and afternoon ceremony."
Modern Indoor Spaces
Creekside Event Center is known for its versatility in hosting wedding receptions.
Our modern indoor spaces are perfect for celebrations, providing a charming atmosphere for intimate ceremonies.
The loft and grand ballroom are the ideal settings to exchange vows and celebrate with loved ones.
We've recently renovated our Terrace and upgraded our farmhouse/barn-style reception hall, making it even more appealing for couples looking for a unique and picturesque venue.
"I love that Creekside has beautiful indoor and outdoor options! Everyone was amazing and everything turned out better than I could have hoped for!"
All-Inclusive Wedding Packages
We offer two fantastic all-inclusive packages designed to fit couples' needs and budgets perfectly. No hidden fees or surprises, just value and convenience. These packages include everything needed to make the wedding a destination event to remember.
"When you choose an all-inclusive venue you are for sure taking your chances with their contracted vendors, but Creekside has chosen well! All of the included vendor services were top notch! Delicious food, delicious cake, beautiful bridal bouquet and great DJ!
As the parents of the bride, of course we focused on the financial aspects of the event. Creeksides Premium Package kept us well within our budget and was worth every penny!"
Included Amenities
Dinner Buffet
China, Flatware, Cloth Napkins
Appetizer
10 – 11 Hours of Access
MC & DJ Services
Wedding Coordination
Custom Cake
Table Centerpieces and other decor pieces
Liquor Bar
Beer & Wine Bar
Late Night Bite Bar
Pre-Ceremony Drinks
Social Photobooth
$500 Floral Credit or Dress Shopping Experience
"I love the "all-inclusive" package that they offer, which included hair and makeup for the bride, a fun, private event at Something New Bridal Boutique, food, DJ, florals, an open bar with signature drinks, and cake and desserts"
Luxurious Linens
Details matter, and that's why we pay attention to the finer aspects of your wedding. Our napkins, decor, and cocktails add an extra touch of elegance to your decor. We understand that the right linens can transform a beautiful space into a breathtaking one, making your wedding reception even more special.
Stress-Free Wedding Planning Services
The mission at Creekside Event Center is to make your wedding day filled with great joy and beautiful memories. Planning a wedding can be difficult, but booking at Creekside Event Center takes the stress away and makes wedding planning fun again. The team is always ready to assist with any wedding-related needs or questions.
Flexible Booking
Creekside Event Center requires only a 10% down payment to reserve the date, and their modern online planning process is perfect for busy professionals, military couples (we offer military discounts), and out-of-state brides and grooms.
Perfect for a Cocktail Party or Gathering
Our versatile spaces are suitable for a range of events, from an intimate cocktail party to a grand gathering. You can customize the venue to your preferences and make it your perfect sanctuary, maximizing the potential of the space.
Beautiful Courtyards and Upstairs Views
Enjoy your wedding in our oasis courtyard or take it to new heights with our stunning loft setting, offering picturesque backdrops for your special day. But if you're looking outside of Colorado, other fantastic options and ideas are orchard venues and wineries, which are easier to find on the West Coast.
Indoor and Outdoor Wedding Ceremonies can be planned with a well-structured timeline.
Choose from your favorite reception style – indoors for a dinner reception or exchange vows and toasts in our beautiful courtyard. At Creekside, the options are as diverse as your love story.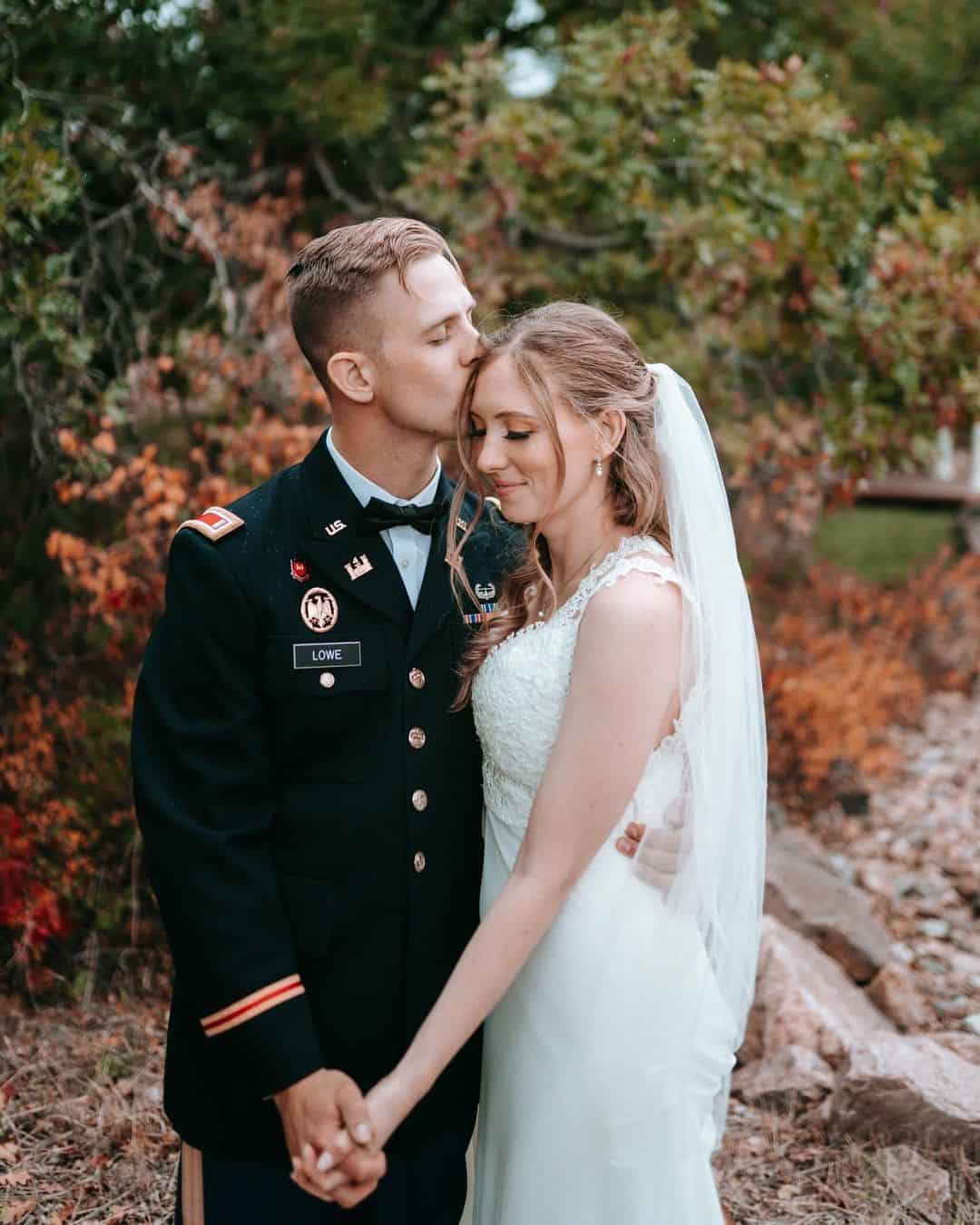 Modern Sophistication Meets Rustic Charm
Our venue combines the sophistication of a landmark modern amenities with the charm of a farmhouse wedding venue. It's the best of both worlds.
Conference and Event Rentals
Conference and event rental planners will find a wide range of options for banquet facilities here.
Whether you need a small private banquet room or a large banquet hall, we have the perfect space to accommodate your event.
Creekside isn't just for weddings; it's also an ideal place for conference events and more.
Our rental options make it a versatile venue for any gathering.
Additional Event Services
We can accommodate various event styles, from Brooklyn/city to greenhouse weddings and winery themes.
Whether it's a wedding shower, wedding rehearsal dinner party, family gatherings, or a corporate event, we've got you covered.
Beverages and Event Decor
Enhance your event with our maximum beverage options and personalized event decor.
We leave no stone unturned in creating an experience to remember.
Places to Visit in Colorado for Your Destination Wedding
| | |
| --- | --- |
| Location | Description |
| Garden of the Gods Park | This iconic park offers stunning red rock formations, dramatic landscapes, and unique photo opportunities. |
| | Located south of downtown Colorado Springs, this park provides a serene and natural setting for engagement photos. |
| Rocky Mountain National Park | A bit further from Colorado Springs, but worth the trip, Rocky Mountain National Park offers breathtaking mountain scenery, alpine lakes, and a variety of stunning vistas for your engagement photos. |
| Maroon Bells | Located near Aspen, Maroon Bells is known for its iconic mountain views and reflective lake. |
| Boulder Flatirons | If you're willing to travel to Boulder, the Flatirons provide a unique and striking backdrop for engagement photos with their rugged rock formations. |
| Guanella Pass | This pass offers incredible mountain views and alpine landscapes, making it an excellent choice for engagement photos. |
| Evergreen Lake | Located in the charming town of Evergreen, this lake offers serene waters and beautiful surroundings for engagement photos. It's a peaceful and romantic setting. |
Your Dream Reception Venue Awaits – Take a Tour of Creekside Event Center
In your search for the ideal reception venue nearby, you've uncovered Creekside, a hidden gem nestled in the heart of Colorado Springs. We understand that finding the perfect wedding venue can be a challenge, but at Creekside, you've found more than just a venue – you've found a captivating place where dreams come true.
With our picturesque outdoor settings, elegant indoor spaces, modern loft, charming gardens, and open bridal suites, we've created an enchanting atmosphere. We welcome you to explore Creekside and witness the magic for yourself. At Creekside, we're dedicated to turning your special day into an unforgettable masterpiece. Schedule your tour now and let us bring your dream wedding to life.