Congratulations on your engagement! This exciting chapter marks the beginning of a lifetime of love and cherished memories. As you embark on your wedding planning journey, we invite you to envision your engagement photos amidst the breathtaking landscapes of Colorado Springs. Creekside Event Center provides a stunning venue with picturesque backdrops, including our enchanting creekside, cozy fireplace, and brand-new terrace. Read on to discover why these nine spots are the ideal location for your Colorado Springs engagement photos and how Creekside Event Center can be the perfect partner in capturing your love story along with other gorgeous nearby locations.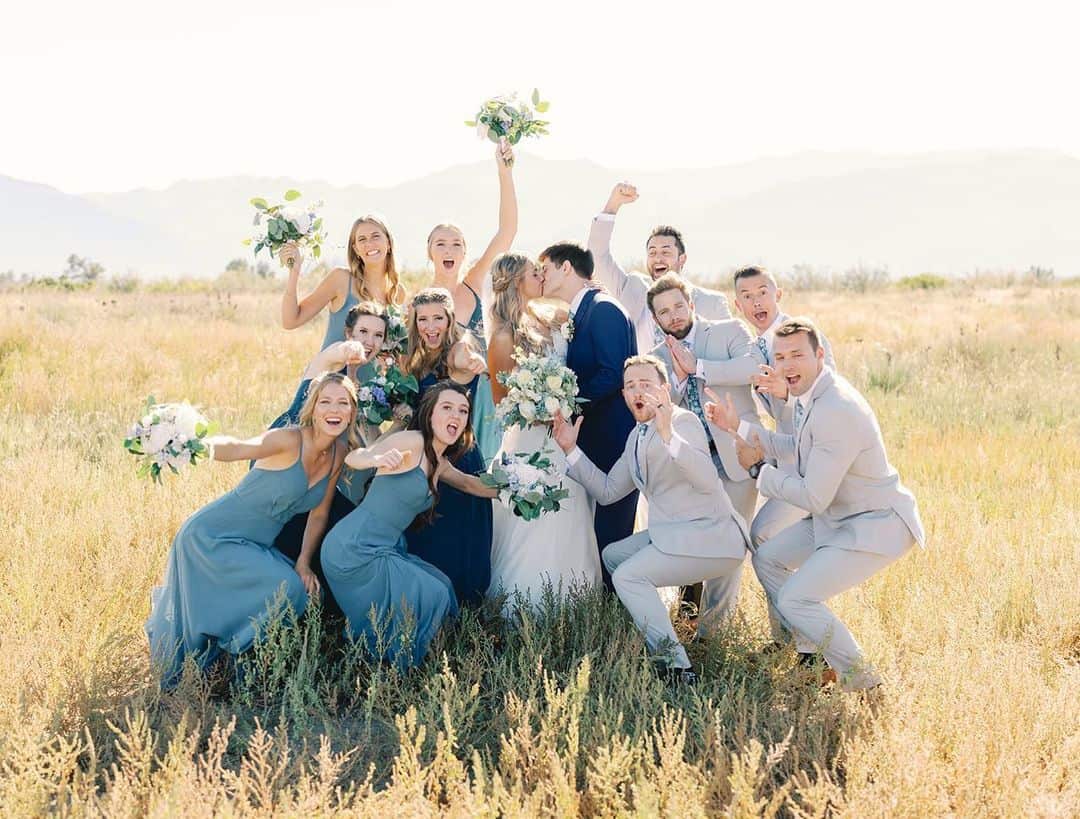 A Tapestry of Natural Beauty for Your Photography
Colorado Springs boasts an incredible array of natural wonders that serve as picturesque backdrops for engagement photos. From the towering majesty of Pikes Peak to the awe-inspiring rock formations of Garden of the Gods, these iconic locations offer unparalleled beauty and create a sense of magic and romance. Picture yourselves standing hand in hand against the backdrop of nature's grandeur, capturing the essence of your love in these timeless images.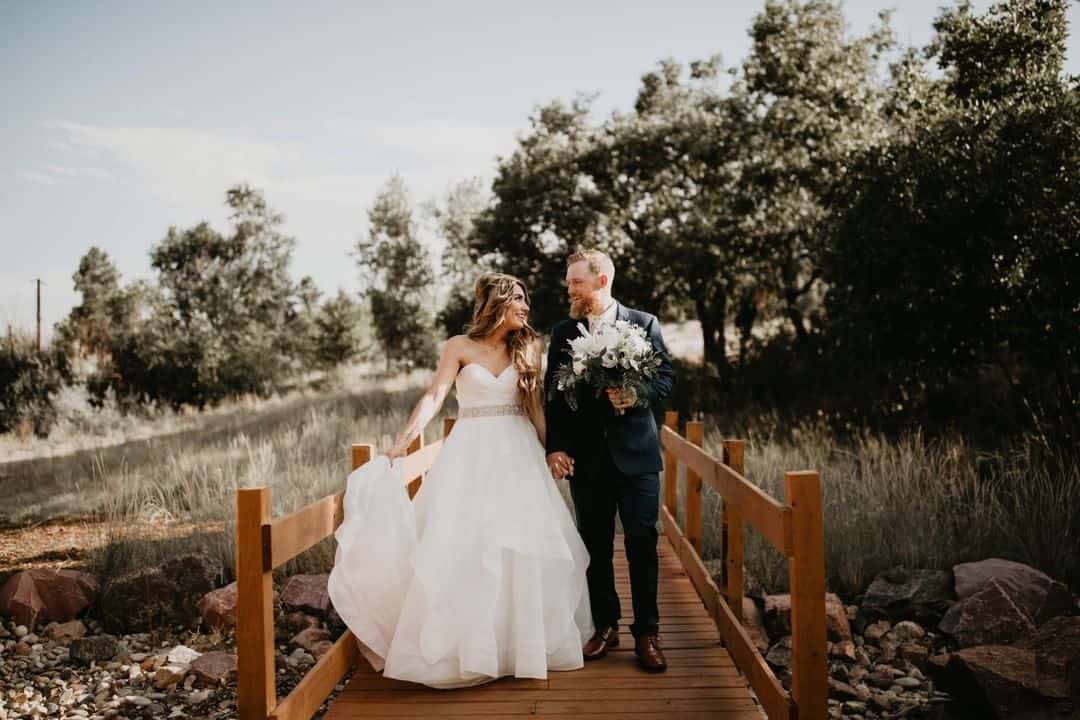 Creekside Event Center
At Creekside Event Center, we take pride in our stunning venue that seamlessly blends natural beauty with modern elegance. Our enchanting creekside setting provides a serene and romantic ambiance, allowing you to capture moments of intimacy and love as you stroll along the water's edge. Imagine the flickering glow of our cozy fireplace, creating a warm and intimate atmosphere for your photos. Our brand-new terrace, with its panoramic views of the surrounding landscape, offers a picturesque spot to showcase your love against a backdrop of breathtaking vistas.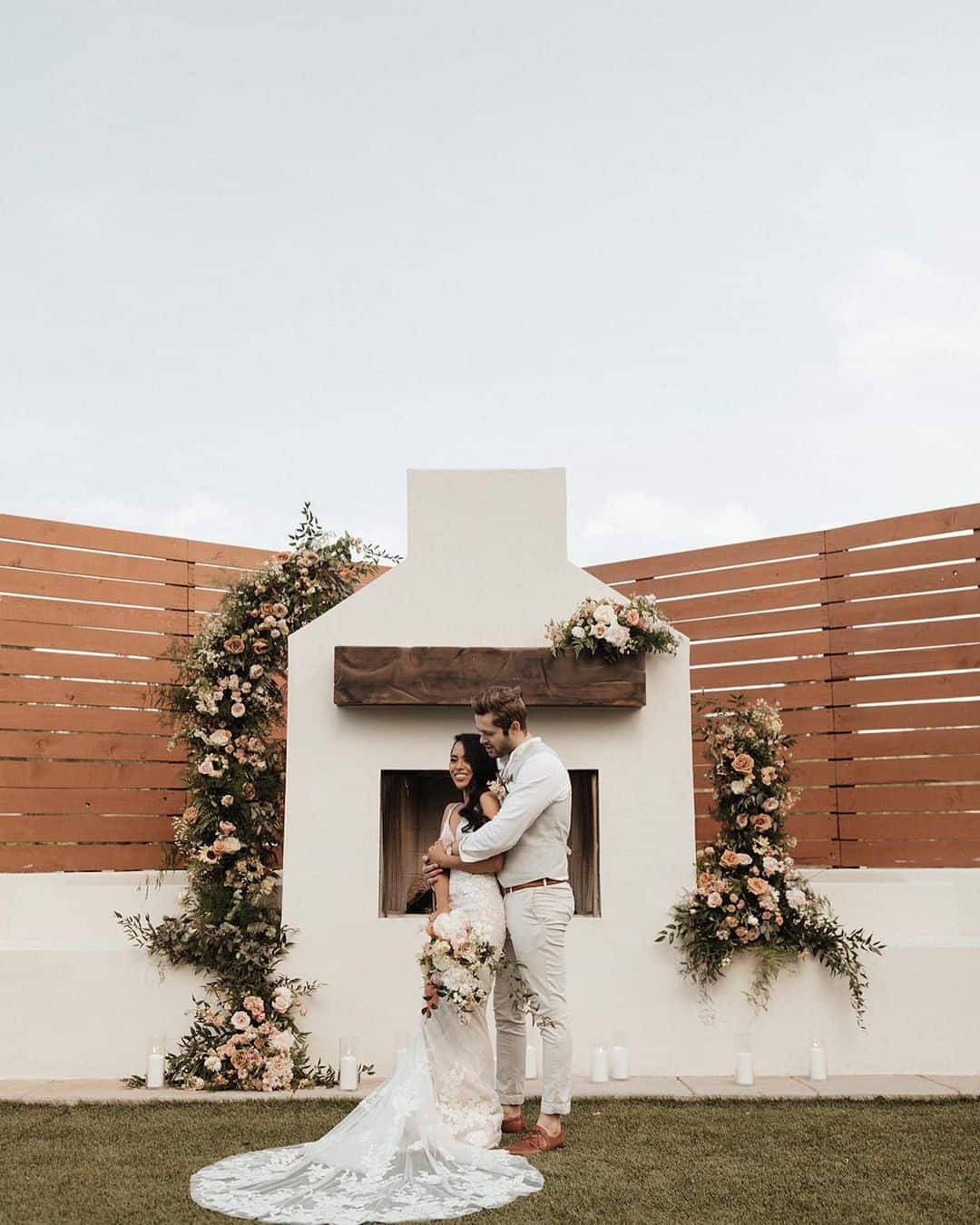 Special Offer
As you plan your engagement photo shoot, we invite you to consider Creekside Event Center as your backdrop for a truly unforgettable experience. Our venue provides a wealth of stunning locations to capture your love story in its most authentic form. Every corner of our venue offers unique photo opportunities, from our creekside's tranquil beauty to our fireplace's cozy ambiance and breathtaking views from our new terrace. Reach out to us today to learn more about our special offer designed exclusively for couples seeking the perfect setting for their engagement photos.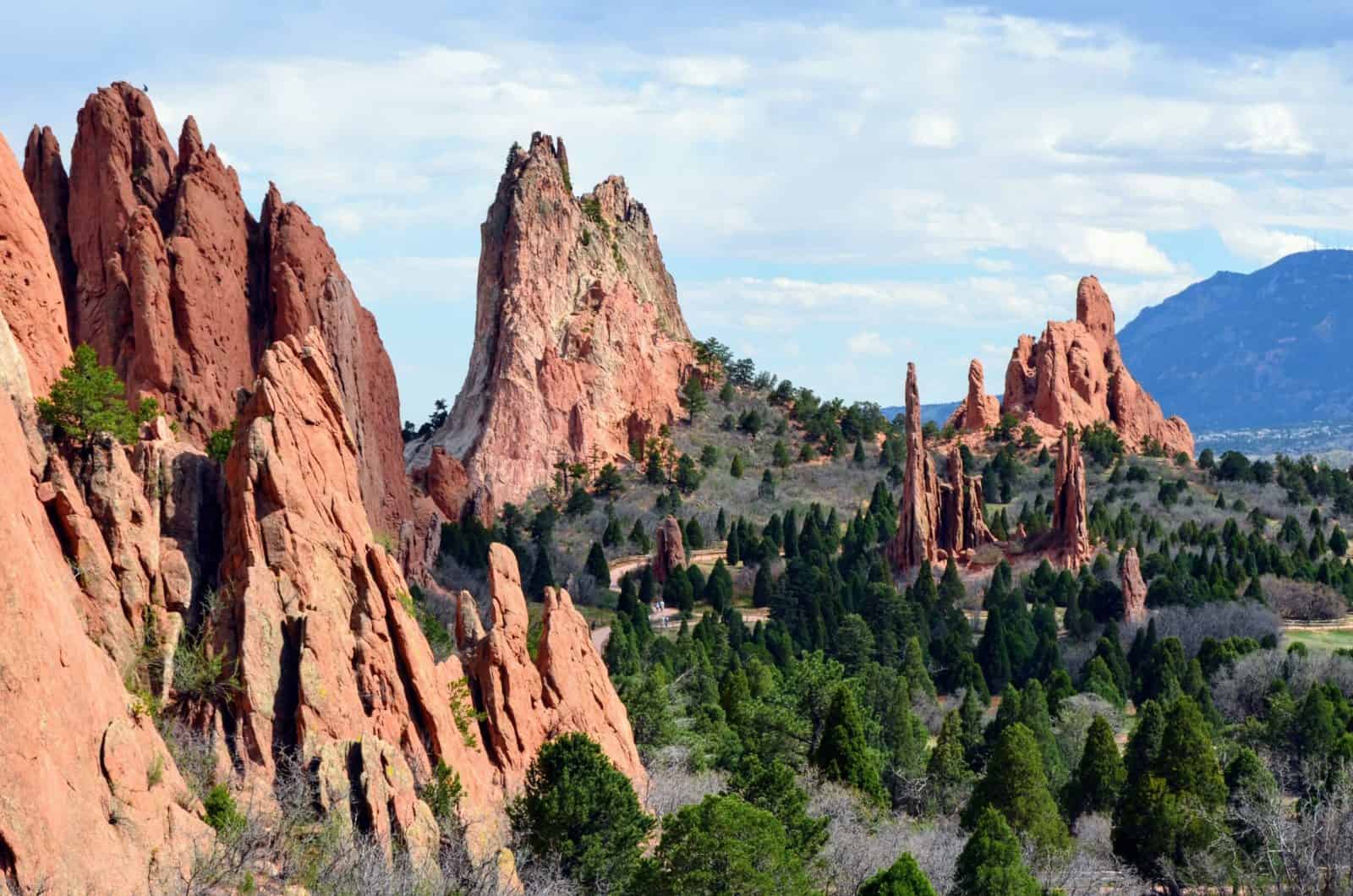 Garden of the Gods
Why Choose Garden of the Gods for Your Engagement Photos:
Immerse yourselves in a wonderland of towering red rocks and breathtaking vistas that will leave you spellbound. The captivating landscapes of Garden of the Gods create a unique and timeless setting for your engagement photos.
The striking red rock formations and the serene presence of Pikes Peak in the distance infuse your photos with timeless elegance that will be cherished for generations.
Discover the park's hidden nooks and picturesque trails to find the perfect spots for your photos. Whether you desire an intimate moment nestled among the rocks or a sweeping panorama of the park, Garden of the Gods offers diverse settings to suit your style and vision.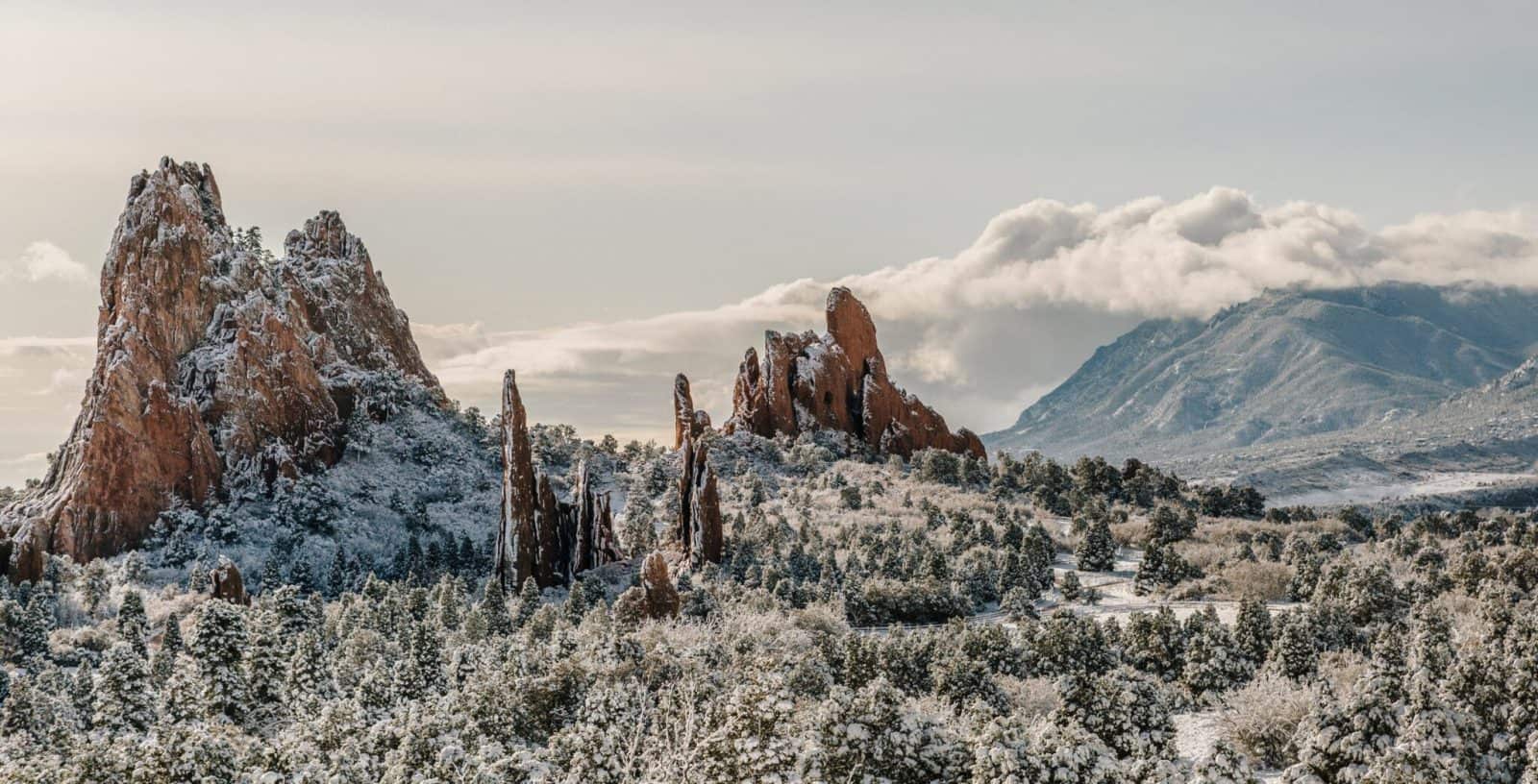 Tips for an Unforgettable Engagement Photo Session:
Schedule your session during the golden hours of sunrise or sunset to capture the magical lighting that bathes the red rocks in a warm and ethereal glow, enhancing the romance and beauty of your photos.
Arrive early to secure parking and explore the park's natural beauty without distractions. Scout the location beforehand to uncover hidden gems that will make your photos truly extraordinary.
Choose attire that harmonizes with the park's natural colors and textures. Earthy tones, soft pastels, or elegant neutrals will create a cohesive and visually stunning composition.
Let the spirit of exploration guide your engagement session. Be open to climbing rocks, venturing along trails, and embracing the park's natural elements to capture candid, adventurous moments that reflect your unique love story.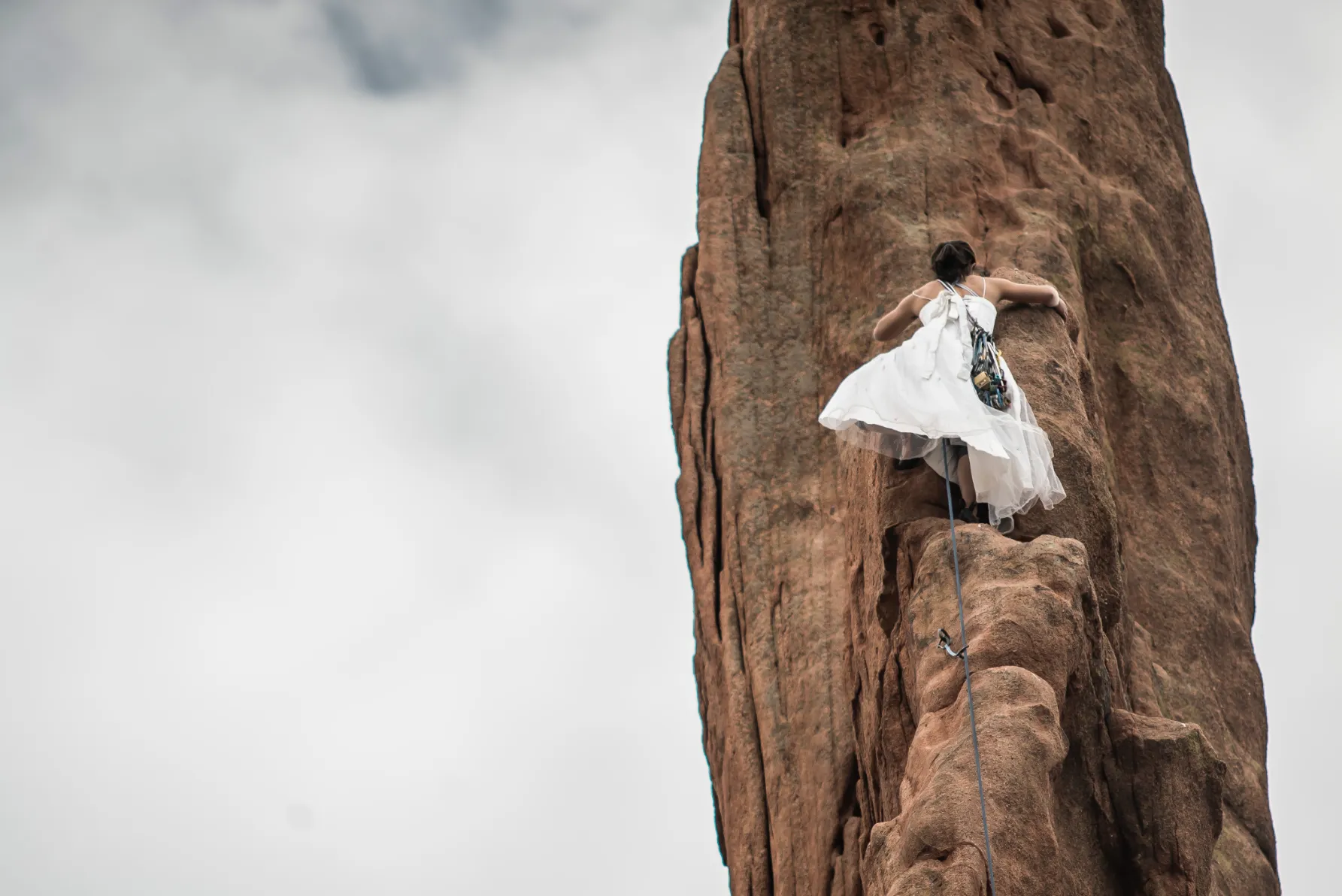 Our venue, Creekside Event Center in Colorado Springs, combines natural beauty with modern elegance. With our serene creekside setting, cozy fireplace, and brand new terrace, we offer additional enchanting locations to capture your love. Contact us to create a tailored engagement photo experience that combines the magic of Garden of the Gods with the allure of Creekside Event Center.
Bear Creek Regional Park
Bear Creek Regional Park boasts a wide array of recreational facilities, including picnic pavilions, playgrounds, tennis courts, volleyball courts, and more. These amenities provide diverse backdrops and add an element of fun and playfulness to your engagement photos.
With ten miles of multi-purpose trails winding through the park, Bear Creek Regional Park offers endless opportunities for stunning photos amidst its natural beauty. Explore the trails hand-in-hand, capturing candid moments framed by breathtaking landscapes and the tranquil allure of Bear Creek.
Discover the park's unique features, such as the archery range and the equestrian skills course, which add character and diversity to your engagement photos. These distinct elements provide a touch of adventure and individuality to your images.
Palmer Park
Palmer Park provides panoramic views of the iconic Pikes Peak, serving as a majestic backdrop for your engagement portraits. The sight of this towering mountain combined with the surrounding red sandstone formations creates a picturesque setting that showcases the beauty of Colorado Springs.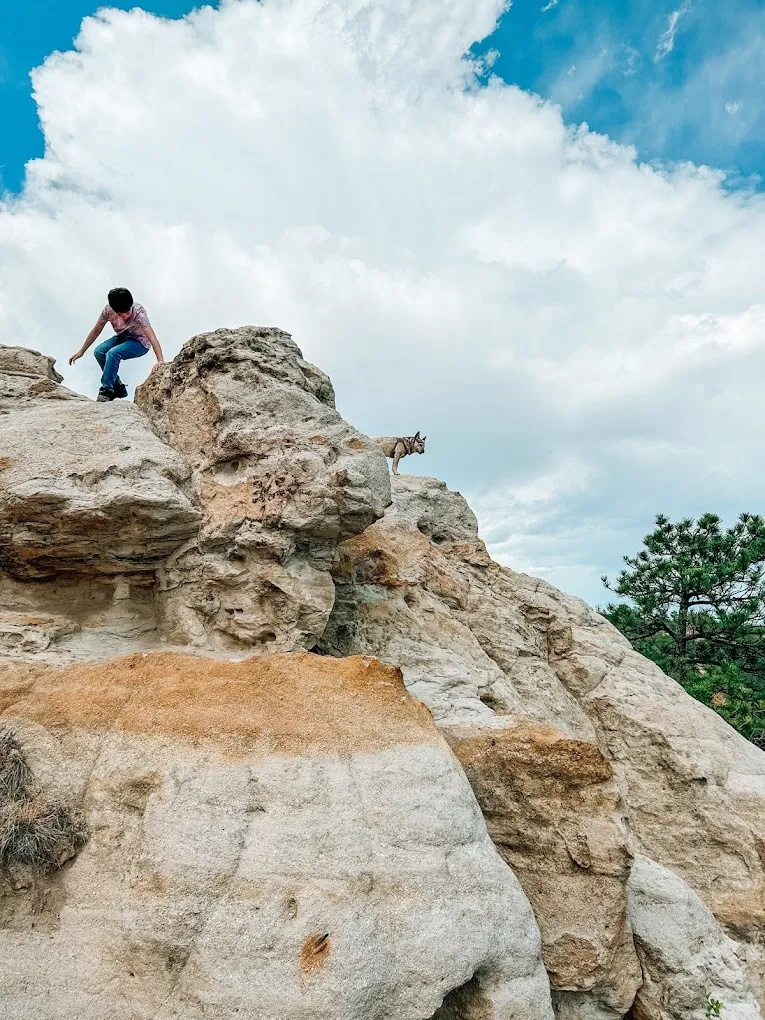 Photo by Melissa Amemerie
From expansive meadows and green foliage to rugged hiking trails and stunning mountain vistas, this park allows you to capture different moods and styles in your portraits.
Immerse yourselves in the natural wonders of Palmer Park, surrounded by towering trees, vibrant wildflowers, and the tranquil ambiance of the great outdoors.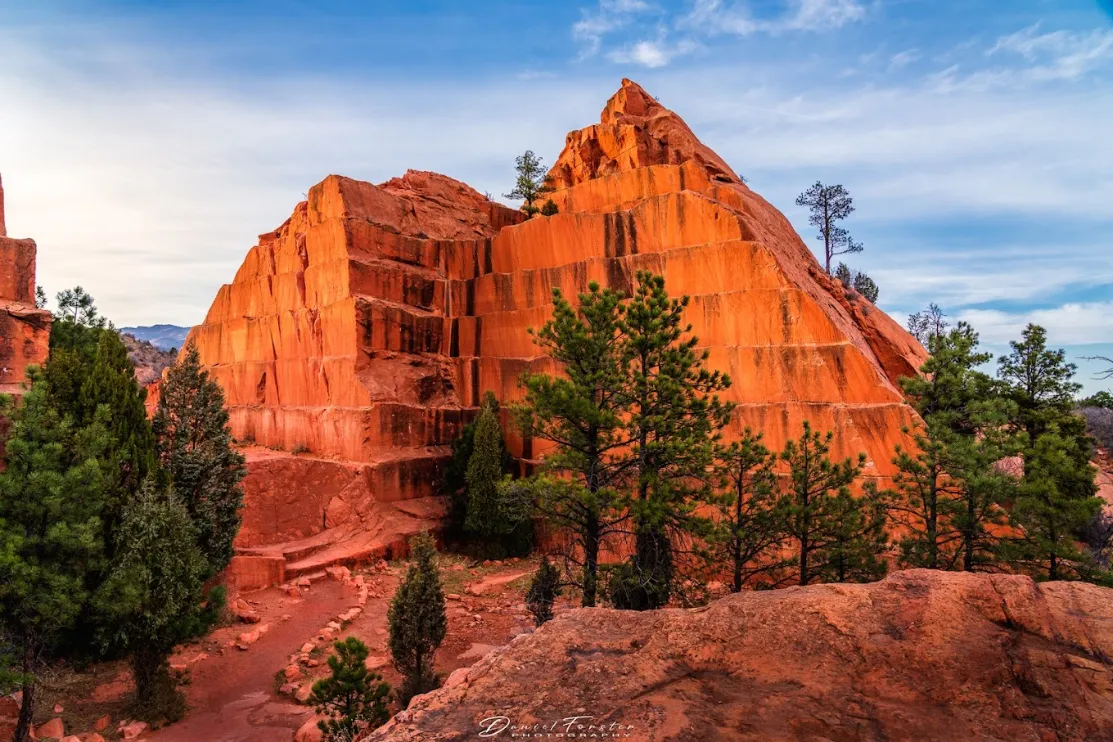 Red Rock Canyon Open Space
Red Rock Canyon Open Space is renowned for its distinctive red rock formations, creating a visually stunning backdrop for your engagement portraits. These vibrant and dramatic rock formations add a touch of uniqueness and create an enchanting atmosphere that will elevate the beauty of your photos.
Explore the park's extensive network of trails and hiking paths as you embark on your engagement photo session. The diverse landscapes, including meadows, forests, and open spaces, offer a variety of captivating settings to showcase your love. Stroll hand-in-hand along the trails, capturing candid moments amidst the natural beauty of the open space.
Lush vegetation, wildflowers, and towering trees provide a picturesque setting for your engagement photos. Keep an eye out for the park's wildlife, including deer and various bird species, which may make a delightful appearance in your portraits.
From panoramic vistas to intimate nooks, you'll find the perfect spots to capture romantic and heartfelt moments. Whether you envision breathtaking wide-angle shots or close-up portraits, this open space offers endless possibilities for creating truly memorable engagement photos.
Old Colorado City and Manitou Springs, CO
Old Colorado City and Manitou Springs are two charming destinations near Colorado Springs that offer a perfect blend of history, culture, and natural beauty. Here's why these locations are ideal for capturing engagement photos:
Old Colorado City
Old Colorado City is a historic district filled with well-preserved Victorian architecture, quaint shops, and art galleries. The picturesque streets lined with vintage buildings provide a charming backdrop for romantic and timeless engagement photos.
Explore the nooks and crannies of Old Colorado City to discover hidden gems that add character to your photos. From colorful murals and historic landmarks to cozy cafes and flower-lined streets, you'll find a variety of unique settings that reflect your style and personalities.
Immerse yourselves in the vibrant local culture of Old Colorado City. Engage with the friendly locals, discover local artisans' work, and incorporate elements of the community into your engagement photos. The area's rich cultural heritage will infuse your images with a sense of authenticity and charm.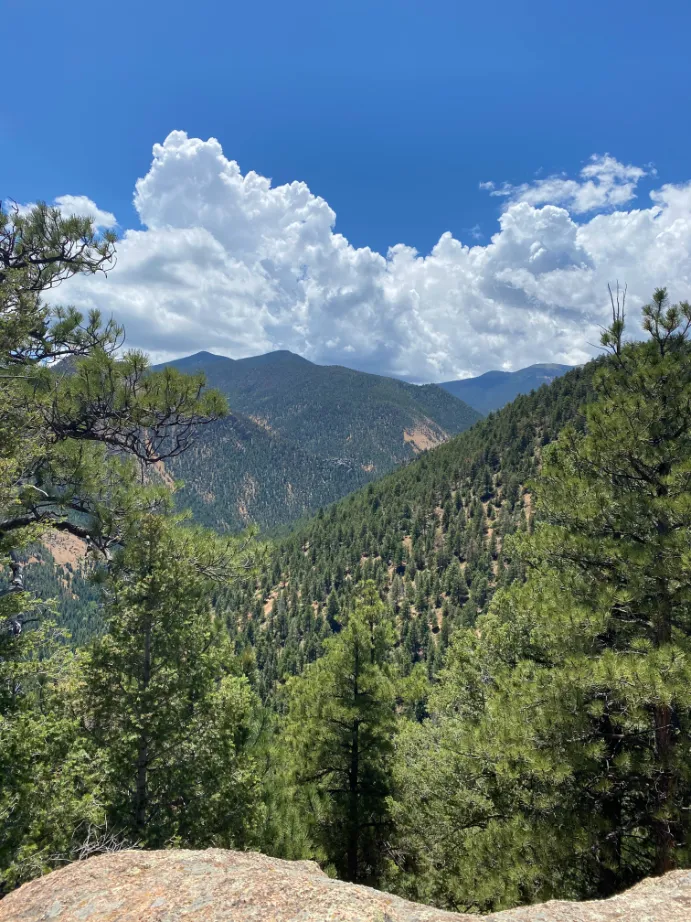 Manitou Springs
Manitou Springs is known for its quirky and eclectic atmosphere. The town's vibrant art scene, unique shops, and colorful facades offer a whimsical backdrop for creative and playful engagement photos. Explore the streets filled with personality and let your love shine amidst the town's distinctive charm.
Nestled at the foot of Pikes Peak, Manitou Springs boasts breathtaking natural beauty. Take advantage of the scenic landscapes that surround the town, including stunning mountain views, picturesque parks, and babbling creeks. The combination of nature and urban elements creates a captivating contrast for your engagement photos.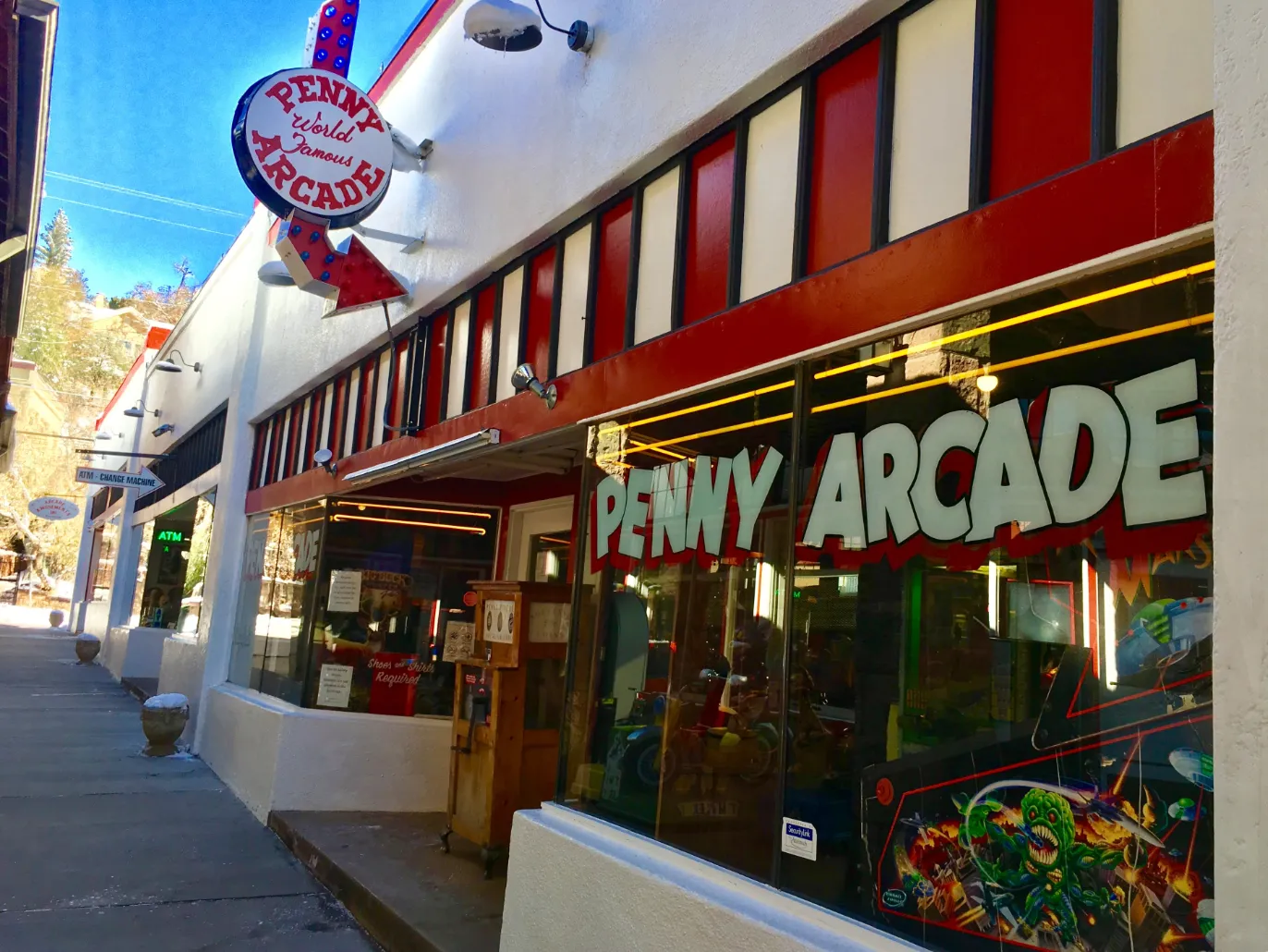 Manitou Springs is home to several historic landmarks, such as the Manitou Springs Cliff Dwellings and the Manitou Springs Historic District. Incorporating these sites into your engagement photos adds a touch of heritage and nostalgia, telling a story of the area's rich past.
Manitou Springs is famous for its natural mineral springs. Incorporate these unique water features into your engagement photos for a touch of whimsy and charm. Capture moments by bubbling fountains or beneath the gentle flow of a natural spring, creating magical and refreshing images.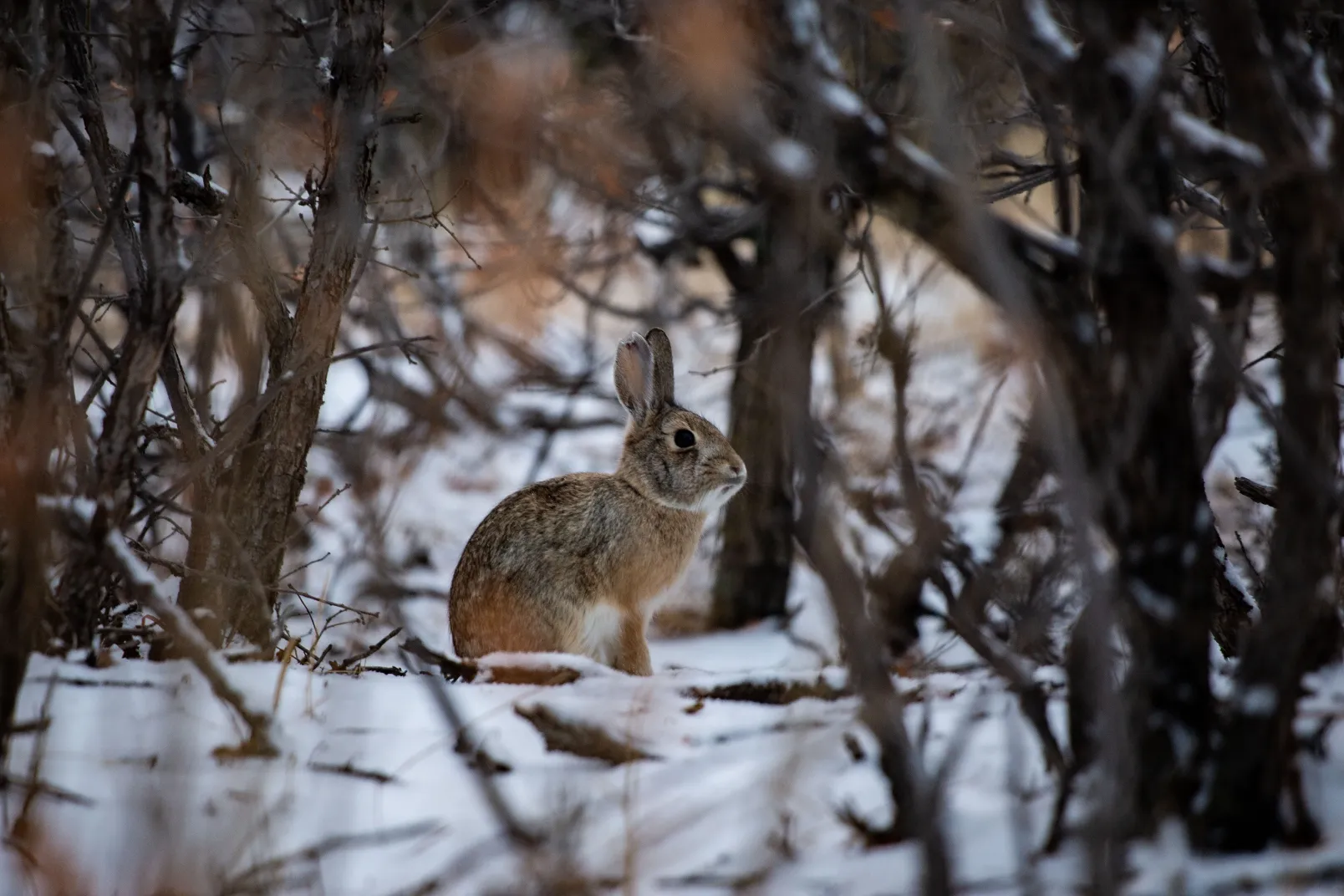 Ute Valley Park
Ute Valley Park features a network of well-maintained trails that wind through beautiful open spaces, rolling hills, and towering rock formations. Explore the park's diverse landscapes and capture stunning shots against the backdrop of natural beauty. The panoramic views of Pikes Peak and the surrounding mountains add a touch of grandeur to your engagement photos.
The park is home to various plant species, including wildflowers, tall grasses, and majestic trees. These natural elements provide a vibrant and colorful setting for your photos. Keep an eye out for wildlife sightings, as Ute Valley Park is known for its diverse bird population and occasional deer sightings.
Ute Valley Park showcases unique rock formations that create intriguing backdrops for engagement photos. These geological features offer opportunities for creative compositions and add a touch of ruggedness to your images. Incorporate the dramatic textures and shapes of the rocks into your photos for a distinctive and memorable look.
Ute Valley Park offers a range of photo opportunities to suit different styles and preferences. The park provides a versatile backdrop for engagement photos, from wide-open meadows and fields to secluded forested areas. Whether you're looking for a rustic, natural look or a more whimsical and romantic ambiance, Ute Valley Park offers options to accommodate your vision.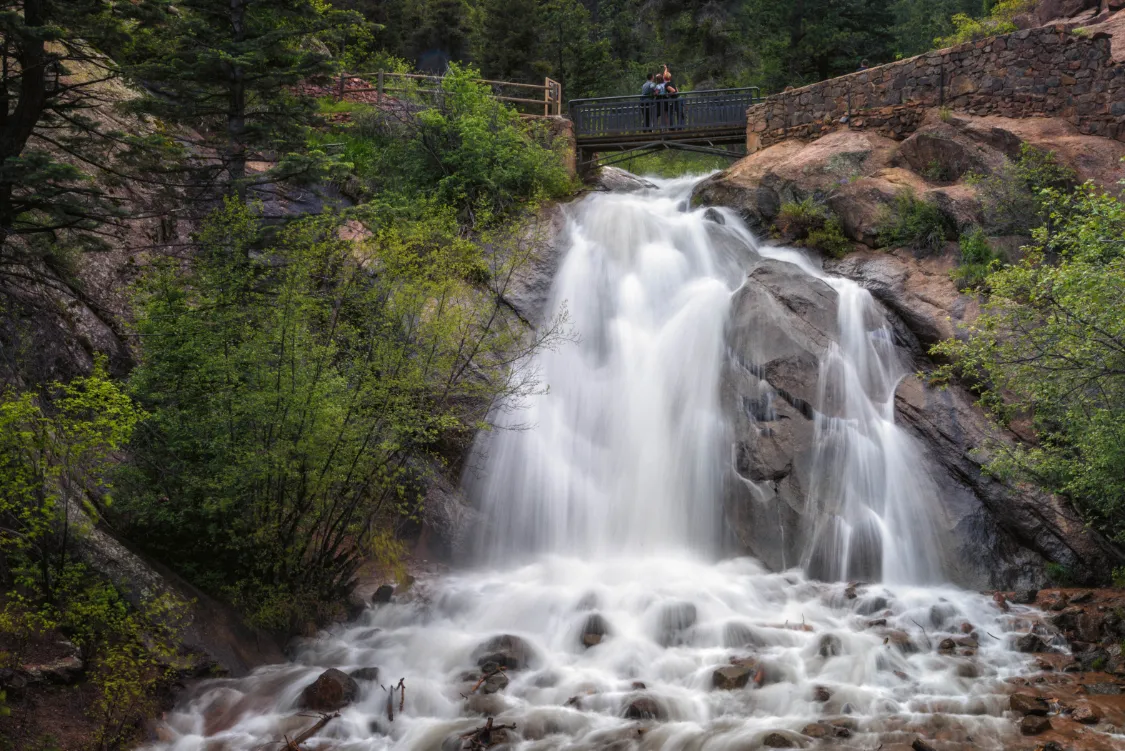 Cheyenne Cañon Park
Cheyenne Cañon Park is renowned for its majestic landscapes, with towering granite cliffs, lush forests, and the rushing waters of North Cheyenne Creek. The park's scenic beauty provides a captivating setting for engagement photos, allowing you to capture moments of romance against a backdrop of nature's wonders.
Located within Cheyenne Cañon Park, Seven Falls is a must-see attraction known for its seven cascading waterfalls. The falls create a magical and enchanting atmosphere, offering unique photo opportunities. Capture the awe-inspiring beauty of the falls as you celebrate your love together.
The park features striking rock formations that add a touch of drama and intrigue to your engagement photos. From towering cliffs to rugged canyons, these geological features provide a sense of grandeur and create a visually stunning backdrop for your images.
Cheyenne Cañon Park boasts a network of scenic hiking trails that wind through the park's natural landscapes. Embark on a hike with your photographer, and discover hidden gems along the way. The trails offer a chance to capture candid moments of adventure and exploration, showcasing your love amidst the beauty of the outdoors.
Cheyenne Cañon Park is home to diverse wildlife, including deer, birds, and other animals. Keep an eye out for these natural inhabitants during your photo session, as they can add a touch of serendipity and wild beauty to your images.
What are the top cities and towns in Colorado for engagement photos?
| | |
| --- | --- |
| City/Town | Description |
| Denver | Urban and natural settings, iconic landmarks |
| Colorado Springs | Breathtaking locations like Garden of the Gods |
| Boulder | Stunning Flatirons, vibrant atmosphere |
| Aspen | Scenic landscapes, Maroon Bells |
| Breckenridge | Historic charm, mountainous surroundings |
| Estes Park | Gateway to Rocky Mountain National Park |
| Telluride | Charming mountain village, alpine scenery |
| Durango | Majestic San Juan Mountains, historic downtown |
| Fort Collins | Foothills of the Rocky Mountains, Old Town charm |
| Manitou Springs | Quirky charm, proximity to Garden of the Gods and Pikes Peak |
Wedding and Marriage Statistics
Congratulations!
Your engagement is a precious moment in your love story, and the right location can elevate the beauty and significance of your photos. Colorado Springs is renowned for its natural wonders, providing an idyllic backdrop for capturing your love. Creekside Event Center offers a picturesque venue with enchanting settings such as our creekside, fireplace, and new terrace. We invite you to contact us to explore the possibilities and discuss our exclusive offer, tailored to make your engagement photo shoot an unforgettable experience.