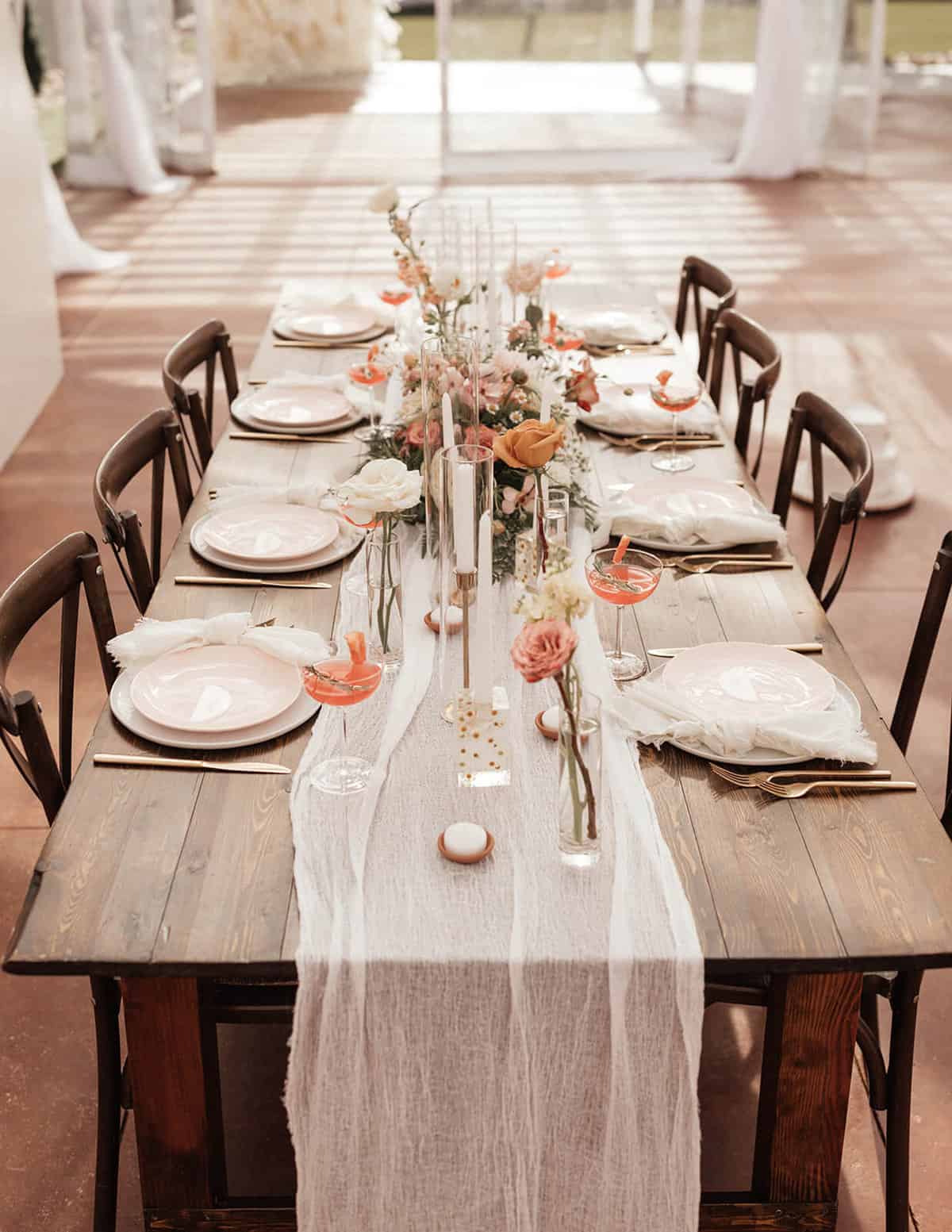 Creekside Event Center in Colorado Springs is the perfect place to host your event. We offer a simple and easy to understand bridal shower package that includes farmhouse-inspired chairs, round tables with white linens, cocktail and console tables for mingling and gifts, setup and breakdown of tables and chairs, and cleaning. We also offer a mimosa package for an extra fee. At this time we do not host bridal showers with more than 50 guests. If you have more than 50 guests, please check out our large event rental package. 
"This place is a diamond"
"So Amazing. Beautiful Space. Wonderful people there to make your dream event happen. Easy to work with, this place is a diamond!"
Nicole W.
Sign up for a personalized tour of Creekside Event Center! For your bridal shower, you can choose one space for your event. We offer either the Courtyard or Terrace. If weather is not favorable, we have back-up indoor options for our Courtyard rental if necessary. 
Once you decide Creekside is right for your event, we will reserve your date and send you the contract and invoice. 
3. Confirm Your Guest Count
Once you sign your contract and the first invoice is paid, the last thing you'll need to do is send us your final guest count 14 days prior to your event. We will give you a floor plan based on your guest count. 
You can arrive as early as 8am to setup for the bridal shower. We do the heavy lifting (literally!), making sure all the tables and chairs are set and ready for your event.
5. ENJOY The Baby SHOWER!
You can relax knowing you have a Venue Manager on-site for any venue related needs. Just enjoy!
All you need to do is take any decor that you have brought in with you when you leave. We take care of the rest!
Thank you for your interest in holding your event at Creekside Event Center. Please fill out this form and our team will contact you within the next 24 hours.