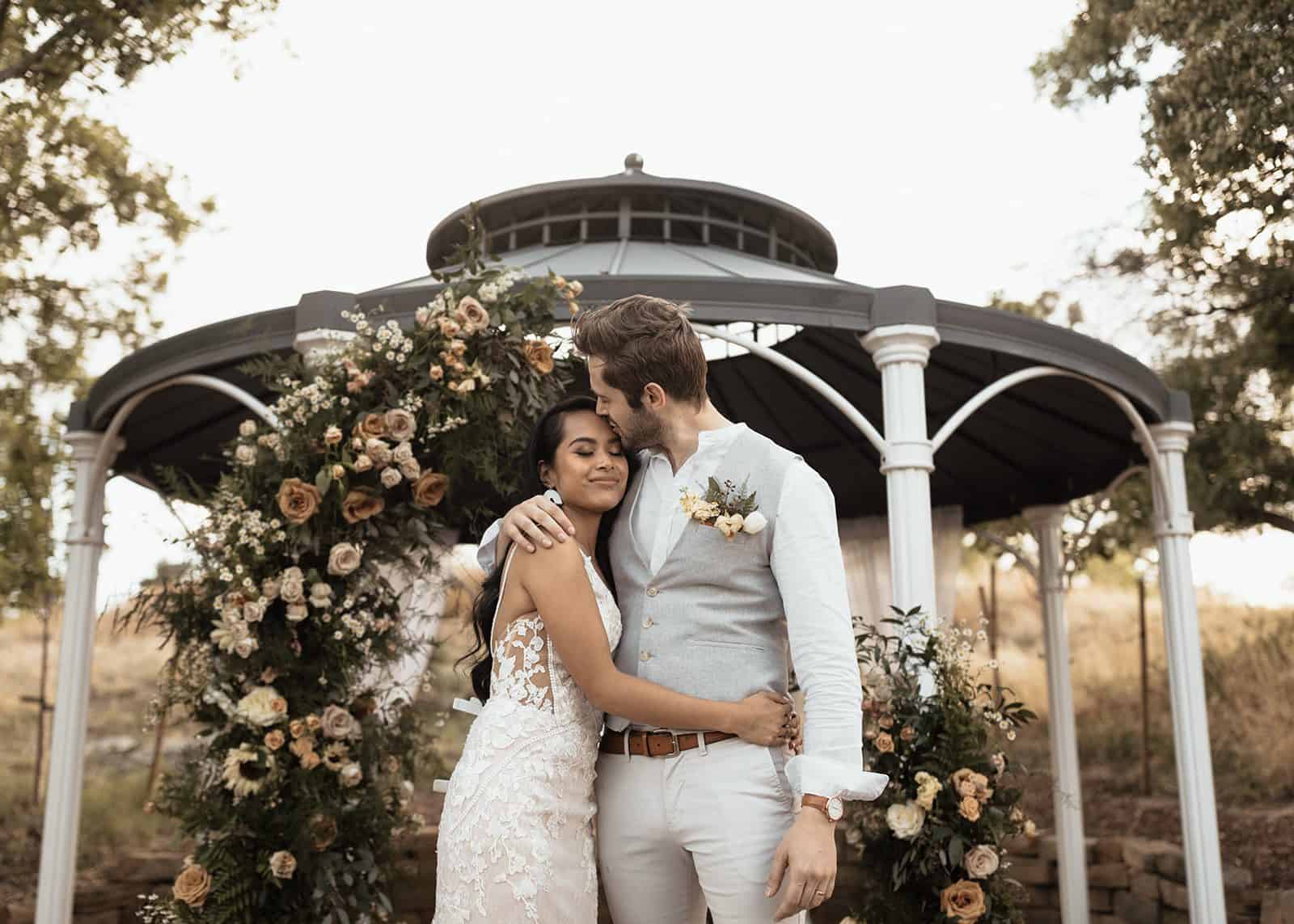 All-Inclusive Weddings in Colorado Springs
1. The most value-packed all-inclusive wedding package in Colorado Springs
2. Luxury feel at an affordable price
3. Incredibly supportive wedding dream team and modern planning software
4. Leave an indelible impression on your guests
5. Completely private 8 acres – the only event is YOURS. 😍
6. Modern farmhouse with an incredible bridal suite and groom suite
7. A 10/11 hour wedding day is provided, instead of the usual 6 or 4 – way less stress. 🙏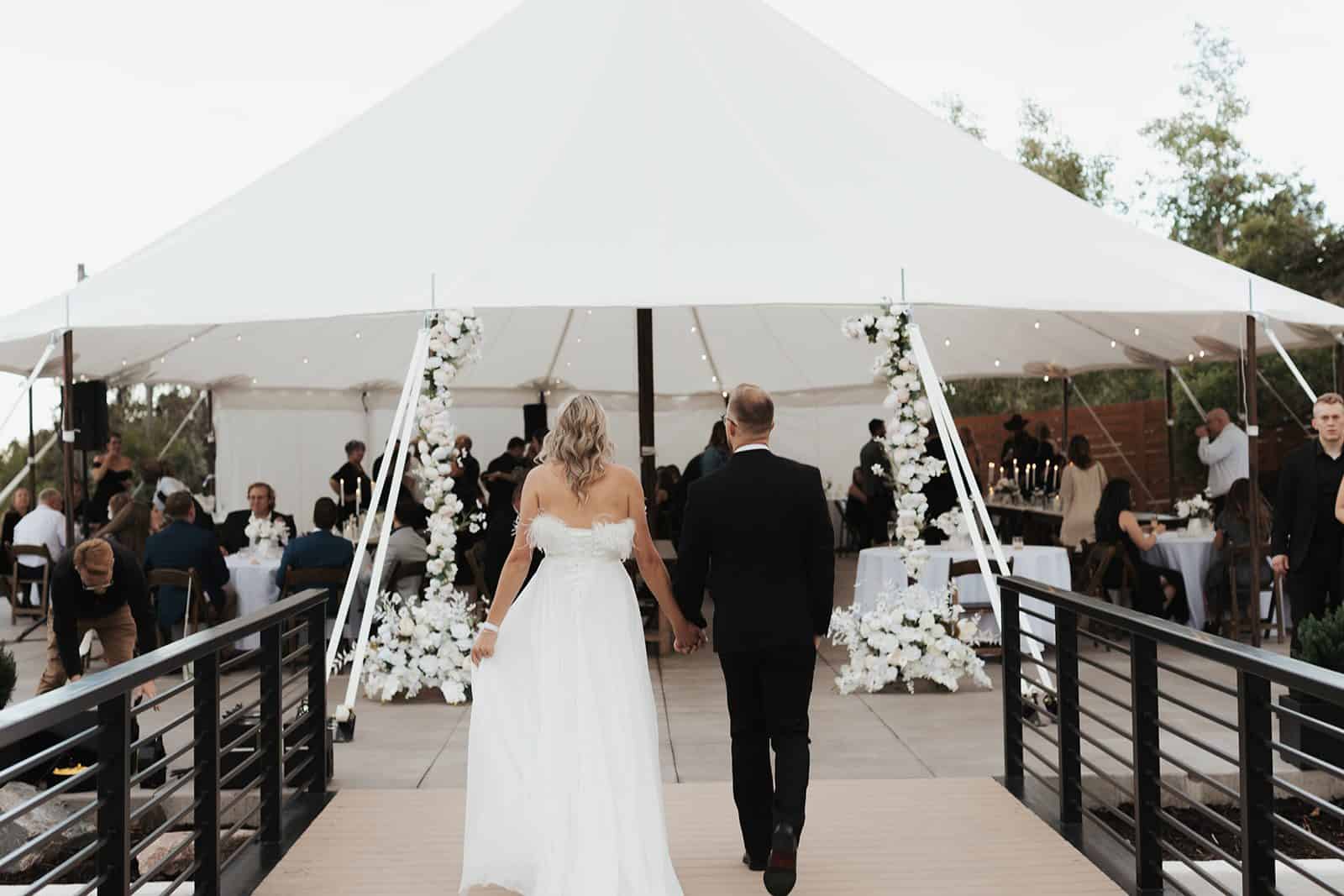 After over 2 years of planning and dreaming, our new location on our property, The Terrace at Creekside, is being added to our packages at Creekside! Backing up to the Creekside Gazebo, the Terrace at Creekside will include the Gazebo, our new, modern cocktail hour patio with a covered pergola and bar, gas fireplace, and modern sail cloth tent for up to 150 guests.
This new addition has ADA accessible luxury restrooms, all electrical hook-ups for DJ and lighting, a prep space for our catering team, new cross back chairs and wooden tables, bistro lights and chandeliers in the sail cloth tent, new modern decor, large Toja grid furniture, and modern landscape and landscape lighting. Every Creekside couple will now have 8 locations to choose from.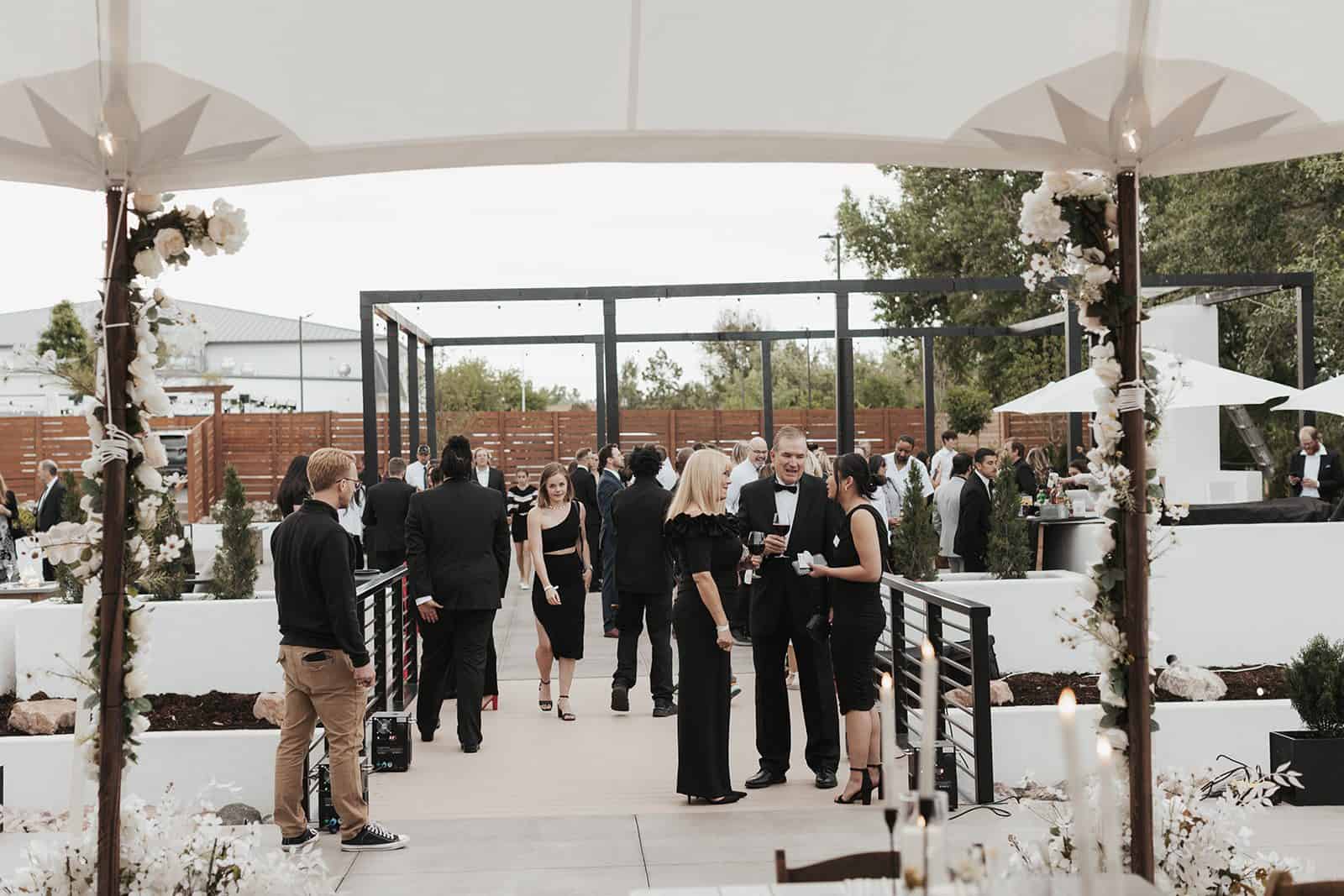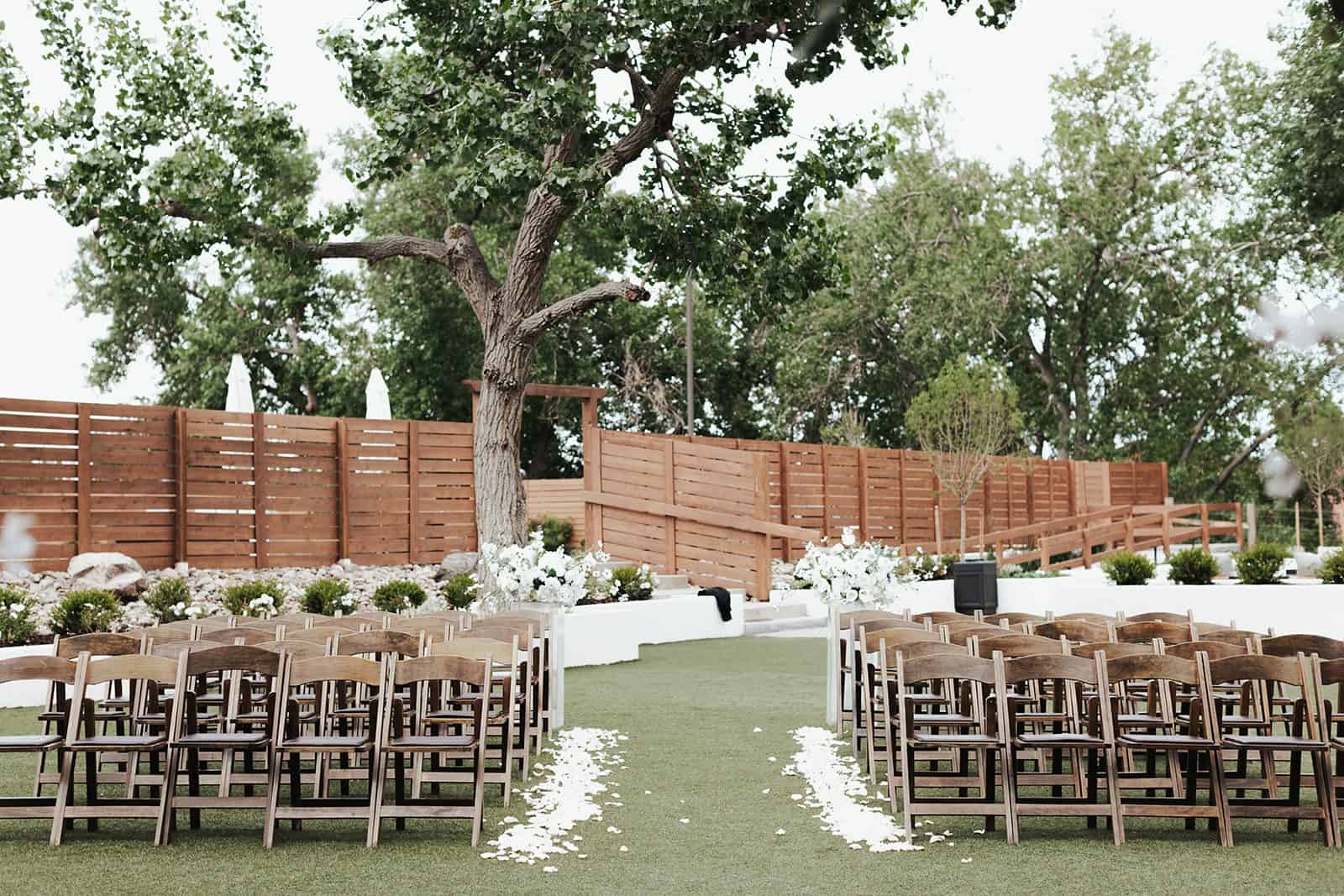 Reach out to our wedding dream team to learn more about our all-inclusive wedding packages, pricing, and other fun details.